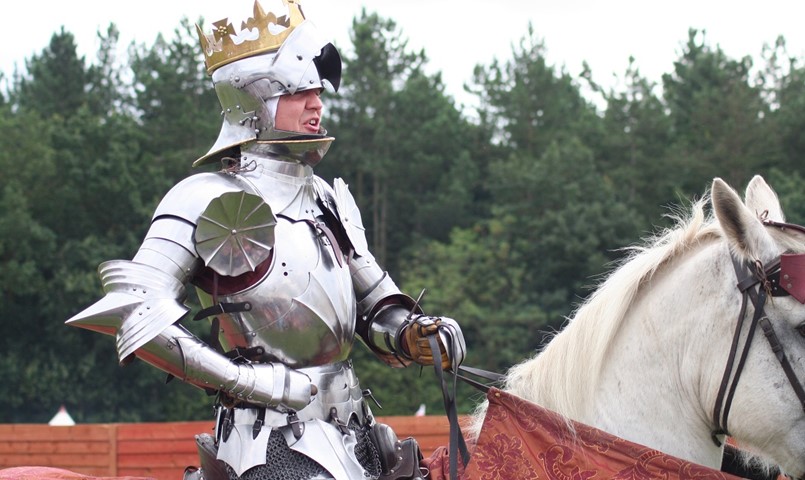 The Real Life Game of Thrones! 
Between 1455 and 1487, over 30 years and 8 major bloody battles, the kingdom and families were at war. The Crown changed hands four times. This is no ordinary battlefield tour of The Cousin's War, more famously known as the Wars of the Roses. Perhaps the most brutal and bloody 30 year period in English History, we delve into the period to find the women behind the Kings. Were they the real heroes, the power brokers and the villains? This is a unique tour which gives visitors insights into the conflict between families, between cousins and reveals the true role of its women. We find the places where Queens were born, lived, married and died.  We have exclusive private tours to castles and places that are not open to the general public
Tewkesbury Abbey is now over 900 years since it was consecrated in 1121 a Magnificent Romenesque grand church and we learn how it survived the Dissolution.
In this 10 night medieval journey, We experience the drama as we see the re-enactment of the Battle of Bosworth 1471 with thousands of enactors taking part. 
Accommodation
 All the hotels are specially chosen for their historic importance and character. They are of historic charm and character with some Old Coaching Inns that have retained their historic character with low oak beams, uneven floors and some still have their big fireplaces. All rooms have en-suite facilities.
Costs include transport during the tour, entrance fees to heritage sites, attractions and activities, bed and breakfast at the hotels. Also either a medieval banquet or a seasonal performance at Shakespeare's Globe Theatre
Please note that centuries old castles and houses were not built with lifts and escalators. Some have many steps and restricted access points. Some of the old inns at which we stay do not have lifts either.  Please ask us about any mobility issues, if you have any of these considerations as we can provide an honest assessment of all of the places we visit and hotels we use.
Tour Itinerary
Day 1 Day 2 Day 3 Day 4 Day 5 Day 6 Day 7 Day 8 Day 9 Day 10 Day 11
Day 1 Westminster Abbey and Tower of London
We visit Westminster Abbey the nations parish church,  Elizabeth Woodville sought sanctuary here with her second son Richard, Henry VII & Elizabeth of York are buried here and the bones of the two princes are also here in the Lady Chapel.
The Tower of London is steeped in the Nation's history for nearly a thousand years, the place where Henry VI mysteriously died on the very day the Edward IV brought Margaret of Anjou into London as prisoner. The two princes were last seen looking out of a window in the bloody Tower.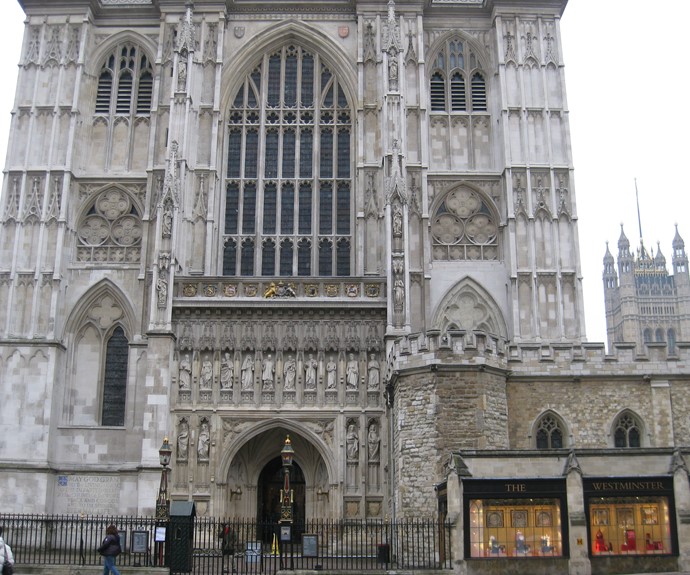 Day 2 Eltham Palace
We arrive at our first hotel and meet the group for a tour briefing and get to know our fellow travellers in history. We then take a short journey to  south east London to visit the moated Eltham Palace. A royal residence for centuries since 1305. Henry VI and Margaret of Anjou stayed here in 1445 and the Great hall, built by Edward IV in the 1470's survives. It is the second largest space in medieval England after Westminster Great Hall, with it's magnificent high vaulted roof and minstrels gallery.  With just a step through a door from the Great Hall you are transported to the world of Art Deco in the 1920's. A unique experience of two worlds combined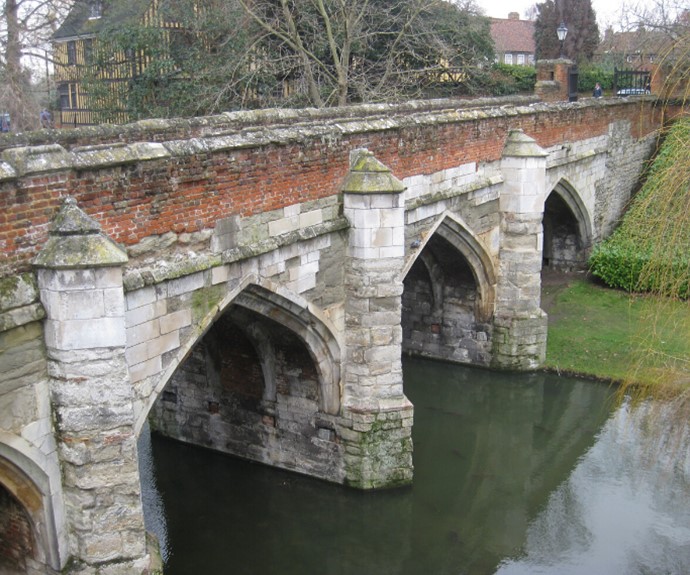 Day 3 The battlefields of St Albans
The first battle of St Albans was fought in the streets of the town in 1455 between the Duke of Buckingham in command of the Lancastrian army and the Duke of York in command of the Yorkist army. We have a guided walking tour of the town showing the main points of the battle.
The second battle in 1461 took place on Bernard Heath, just to the north of the town. It was here that Margaret of Anjou out-fought Warwick and the Yorkist forces who then fled north to Oxfordshire. We have a guided tour of the battlefield main sights. 
Day 4 Berkhamsted, Grafton and Fotheringhay
We find the Red Rose and White Rose grandmothers to kings and queens. First we go to Berkhamsted Castle ruins, where Cecily Neville lived and died. Then we have a guided tour of Grafton where Elizabeth Woodville was born c1437.  She famously waited for Edward IV under an oak tree to plead for her husband's lands to be restored so she wouldn't have to live in poverty. She became the White Queen. Then on  The final sights of the day are at Fotheringhay: Richard III was born here in 1452 also Mary Queen of Scots was executed here in 1542. We see the castle ruins and the magnificent recently refurbished church.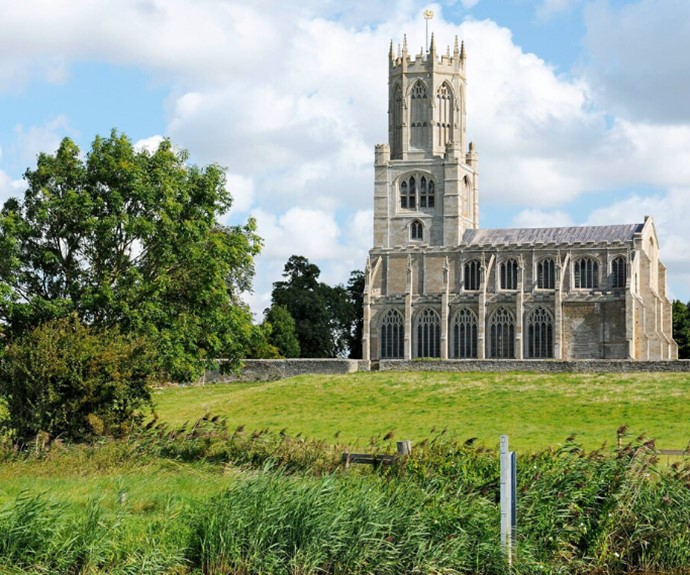 Day 5 Richard III Centre, Battle of Bosworth
Richard III Centre in Leicester, is where in 2013, the remains of the last Plantagenet King were found under a car park, the grave site is open to view. The Centre follows the life and turbulent times of King Richard.  We stand in Richard's footsteps on Ambion Hill as he surveyed the battle field at Bosworth on the morning where he met his death and the Tudor Age began.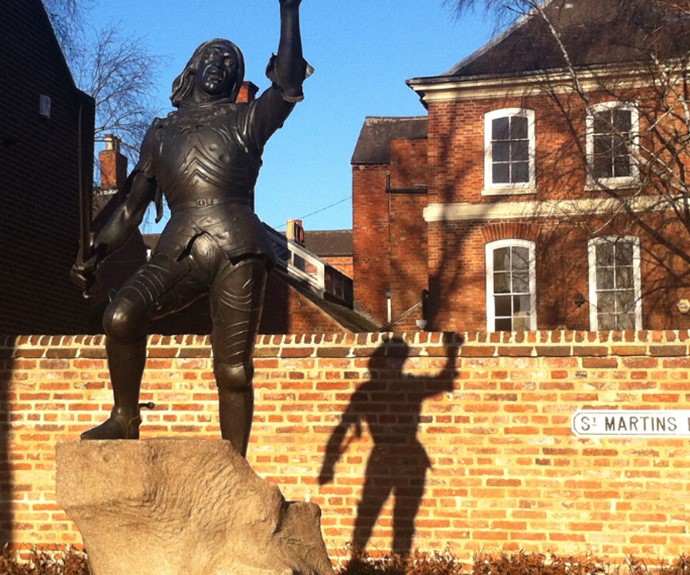 Day 6 Kenilworth Castle and Warwick
 We visit Kenilworth Castle, a place significant throughout English History. It was an important base for Henry VI and Margaret of Anjou. Henry was there for his own safety due to his catatonic illness. between 1456 and 1461. 
Edward IV was held prisoner in nearby Warwick Castle in 1469 by Richard Neville the Kingmaker, and Richard's wife Anne de Beauchamp is buried in the imposing St Mary's Church close by. Anne Neville wife of Richard Duke of Gloucester was born in the castle June 1456, the castle is now owned by Merlin Entertainments.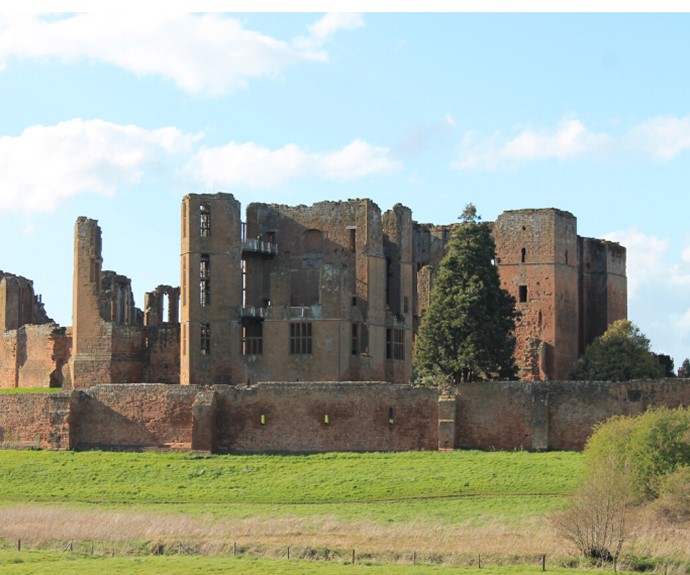 Day 7 Ludlow Castle and Worcester
We're at Ludlow Castle and nearby bloodless battle of Ludford Bridge 12th October 1459. Cecily Neville wife of Richard Duke of York watched from the castle as her husband, two sons, brother and nephew shamefully ran away in the dead of night, leaving their demoralised army to the mercy of the King and leaving her in mortal danger with her two youngest sons. Heroically Cecily walked through the town amidst a rampaging Lancastrian army with her two youngest sons to throw herself on the on the Grace of the King and Margaret of Anjou.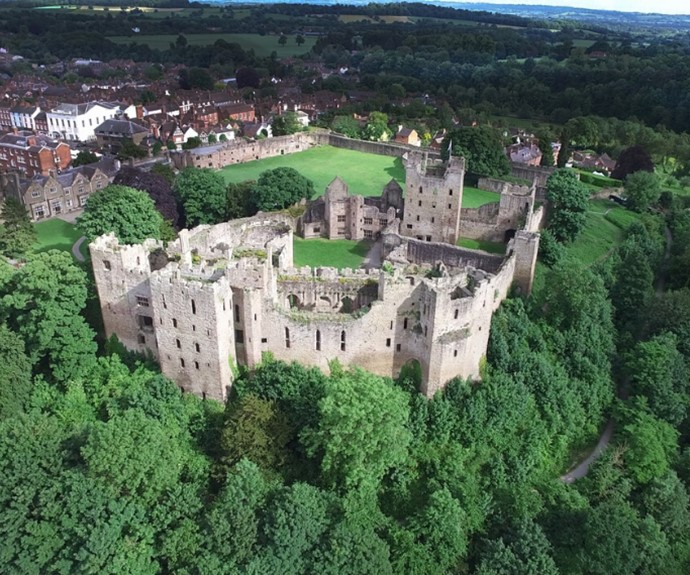 Day 8 Tewkesbury and the Abbey
Today it's Tewkesbury and  the 1471 Battle of Tewkesbury.  Here Edward IV gained a decisive victory over the Lancastrians his third in 3 months, Edward Prince of Wales was slain and Margaret of Anjou was captured. She was paraded into London, Henry VI mysteriously died on the very same day at the Tower of London.  We see the battle re-enactment with thousands of enactors taking part.
Margaret Beaufort's son Henry Tudor became the Lancastrian heir to challenge the Yorkist throne. the The magnificent Abbey celebrated over 900 years since it's consecration in 1121. It is the finest example of Romanesque church architecture in the country.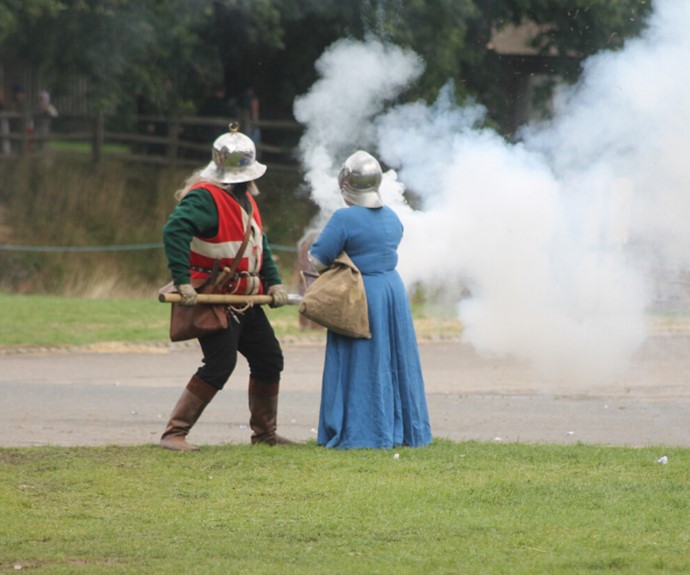 Day 9 Sudeley Castle
After the peaceful river Severn our next stop is the beautiful, tranquil and atmospheric Sudeley Castle. Eleanor Butler or Botteler is to be found here. She was supposed to have married Edward IV secretly and this was the excuse for Richard to declare the marriage to Elizabeth Woodville bigamous, thereby declaring the princes illegitimate and seize the crown for himself. Richard III owned the castle for a time. Kathryn Parr is the only Queen of England buried on private property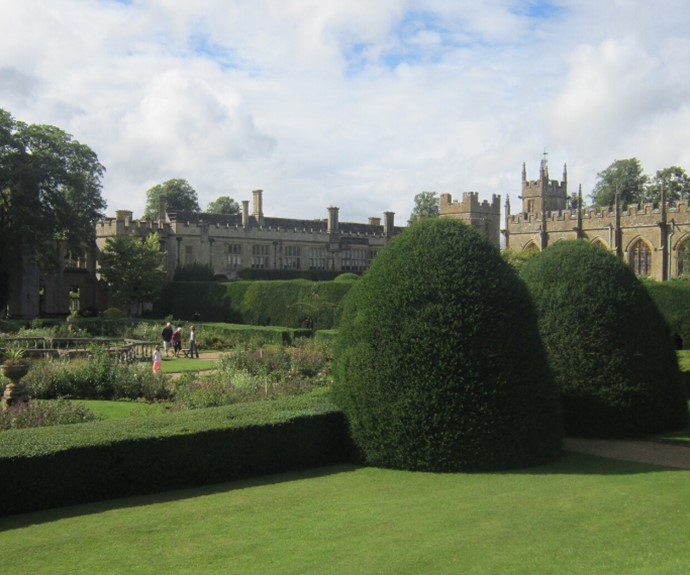 Day 10 Windsor Castle
Our final visit is to the home to our present Sovereign and the largest inhabited castle in the world: Windsor Castle.We see the fabulous State Apartments containing unmatched Art Collections. Both Edward IV and Henry VI are buried here at St Georges Chapel. The two men who fought each other to a standstill for nearly 30 years are laid to rest not 10 yards apart, Edward is buried with his wife Elizabeth Woodville and Henry VIII and his favourite wife, Jane Seymour are buried under a simple black marble slab in the quire.  
day 11 Farewell
After a leisurely breakfast we arrange transport to Heathrow Airport We can arrange transport to a London mainline railway station or other London destination if agreed when booking. For those who have later journeys, we can arrange additional trips to sites in London if these have been agreed prior to arrival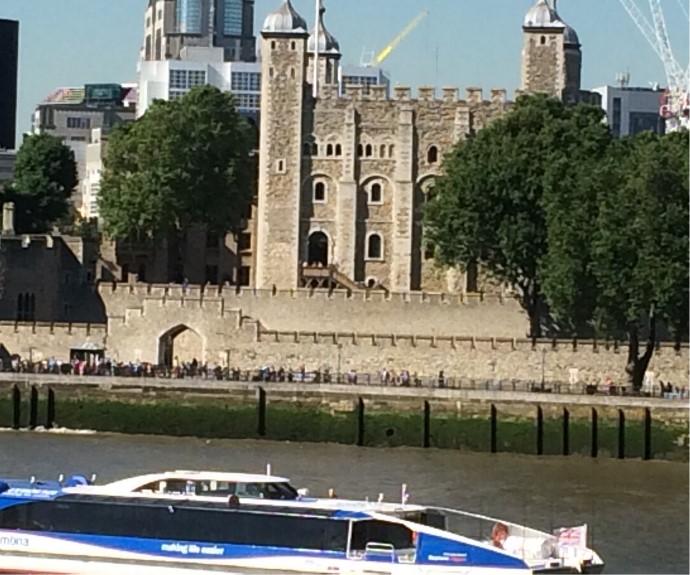 Tour Dates
6th - 16th July 2024
What's Included
Wars of the Roses
Eltham Palace, St Albans, Grafton, Berkhamsted Castle, Fotheringhay Castle and church, Windsor Castle, Richard III Centre, Bosworth Field, Kenilworth Castle, Warwick, Ludlow, Tewkesbury Abbey, Sudeley Castle, Westminster Abbey, The Tower of London.
All entry fees
Bed & breakfast accommodation
All tour transport
A sumptuous Tudor banquet
Personalised History Tours
We can cater for small family groups or individuals and provide a unique Royal Progress Tour to suit any requirements, or design an independent itinerary. Our speciality is the Tudor period but we can organise any tour or even days out of London that will satisfy everyone in the family. We've mixed Henry VIII and Jane Austen, Roman Britain and Harry Potter.  With Tudor History Tours you can sit back and enjoy and let us plan the details.
Find out more >