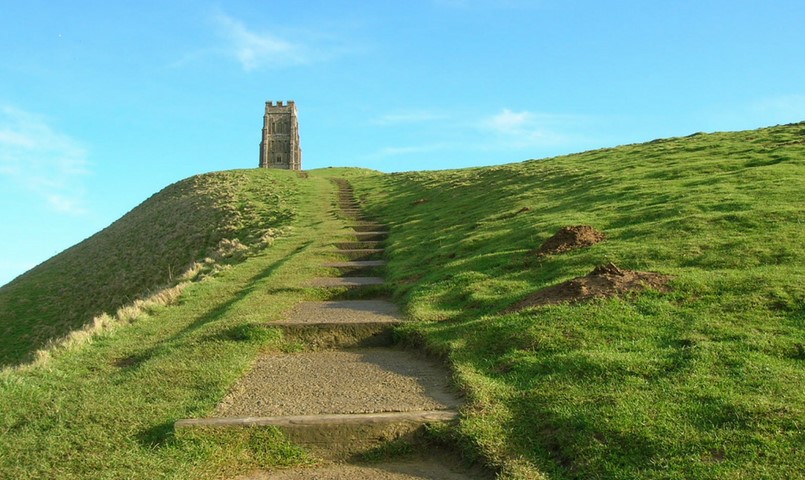 On top of the ancient world!
7th June 2018
We delight in showing our visitors new sites, particularly on our private tours. The latest was a trip to the West Country to see the famous Stonehenge, the less well-known but we believe more fascinating Avebury Ring and Glastonbury Tor!
The Tor is renowned for being a central point on various ley lines in south-west England which some believe gives it mystical properties. We did not experience any of that but there are certainly spectacular views from the summit.  Fortunately we arranged the tour when the famous Glastonbury festival was not on:  a weekend of music with thousands of campers is probably not the best place to be when you're trying to recreate our ancient history!
< Back to News