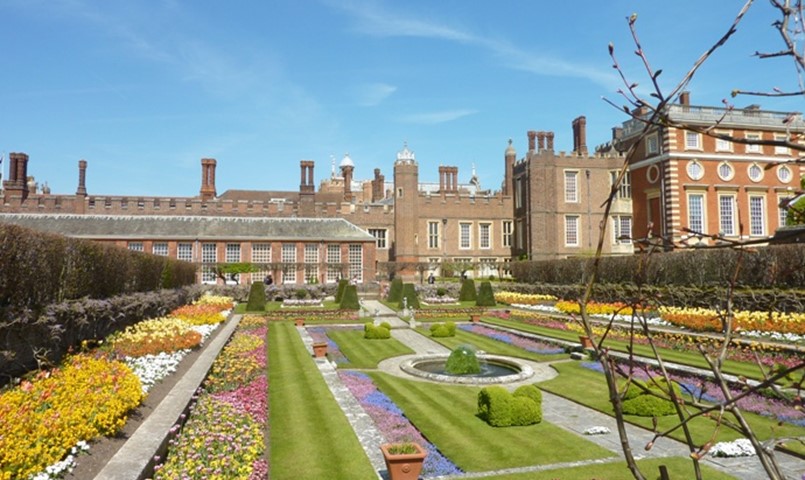 Incredible discovery goes on display!
22nd December 2019
Recently we visited Hampton Court Palace to see the famous Rainbow portrait of Elizabeth I on display together with the fabric of the dress that she wore in the portrait.  The material was discovered in Bacton as a church altar cloth in 2016 and after months of meticulous research it was proven to have been the very dress.
It was a profound moment to view the intricate needlework on the material, protected within a glass case.  The detail of the insects,animals and flowers were spectacular, details that were not visible in the painting.  It certainly gave us a new insight into the high level of skill of the needle workers and quality of cloth that the royals would have expected as a matter of course.   It had long been thought that the dress had been lost but it was found, quite by chance, when someone realised that it matched the portrait.  It is on display until 23 February 2020.
< Back to News