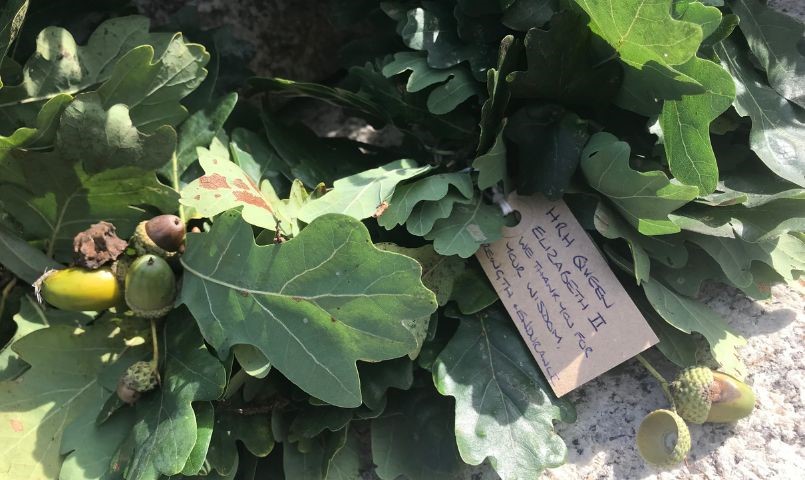 End of the second Elizabethan age
10th September 2022
It was with enormous sorrow that we learnt of the death of our beloved Queen.  Queen Elizabeth II was our longest serving monarch and she did her duty with grace, dignity and humour.  She has been lauded throughout the world and many will have their own reasons for holding her in such high esteem and affection.
For us, she has been the only sovereign we had ever known.  She was the epitome of dedication and service to her country and her Commonwealth.  The Queen was a constant in an ever changing world and brought enormous wisdom to those who sought to lead our country.  
It is notable that the longest serving monarchs have all been women.  Queen Elizabeth I, Queen Victoria and Queen Elizabeth II.  There will be at least three generations before we see another woman on the throne.
We were in the middle of a tour of the Six Wives of One King when we heard of the news.  We have witnessed the crowds gathering at Windsor, seen the floral tributes and have mourned ourselves.  There is a quiet, sombre air about the country - we knew that it was inevitable that this day would come but our Queen had seem invincible.
She is still with us, at least pictorially, with her face on our coins and bank notes, our stamps, the letters EIIR on our post boxes, our passports.  And she will be with us for many, many years to come.
She will be sorely missed but now we face a new age - the Carolean age.  We say farewell to our Queen with heavy hearts but they rise as we say God Save the King.
< Back to News