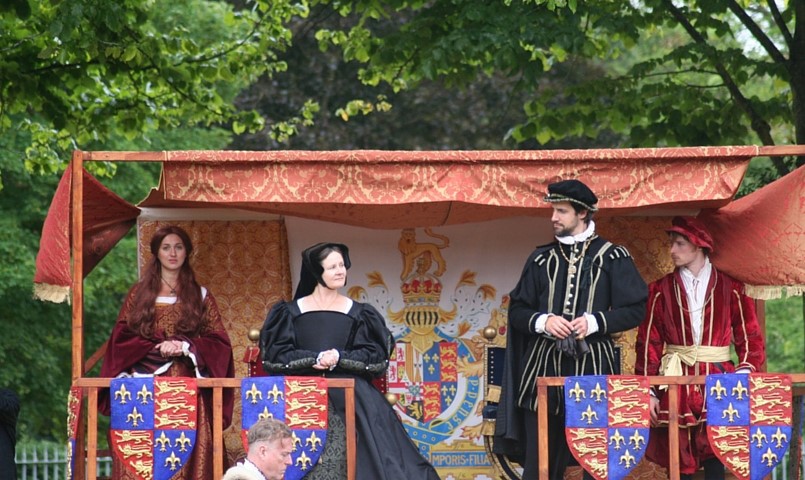 Power behind the throne
Our Tudor Women tour embraces the lives of wives, sisters and courtiers in the turbulent Tudor century.  Some of the women we meet on our tour were powerful in their own right.  Others held power more discretely.  A few were victims of the politics of the age.   All have their own stories to tell.
This packed 7 nights, 8 day fully escorted tour  follows the journeys of  over a dozen influential women of their age.  We follow the love lives of Anne Boleyn and her daughter, Elizabeth.  We become embroiled in the intrigue that almost led to Civil War as Lady Jane Grey vies for the throne as a young teenager.  We look at the lives of Bess Throckmorton who defied Elizabeth I and was banished from Court and Mary Sidney who some say wrote Shakespeare's plays.
Accommodation
All the hotels are specially chosen for their historic importance and character. They are mostly old Coaching Inns that have retained their historic character with low oak beams, uneven floors and some still have their big fireplaces. All rooms have en-suite facilities.
Costs include transport during the tour, entrance fees to heritage sites, attractions and activities, bed and breakfast at the hotels and a sumptuous Tudor banquet held at a venue in London on the last night of the tour.
Please note that centuries old castles and houses were not built with lifts and escalators. Some have many steps and restricted access points. Some of the old inns at which we stay do not have lifts either.  Please ask us about any mobility issues, if you have any of these considerations as we can provide an honest assessment of all of the places we visit and hotels we use.
Tour Itinerary
Day 1 Day 2 Day 3 Day 4 Day 5 Day 6 Day 7 Day 8
Day 1 Hatfield House & Grafton
Henry VIII used Hatfield House as a home for his children, Edward, Elizabeth and Mary. It was while she was living in the Old Palace, in 1558, that Elizabeth learned of her accession to the throne whilst she was by a tree in the deer park.  The estate has been in the Cecil family for 400 years and they are keepers of many of Elizabeth's letters and possessions.
We travel to Grafton where Elizabeth Woodville met and secretly married Edward IV at the Hermitage.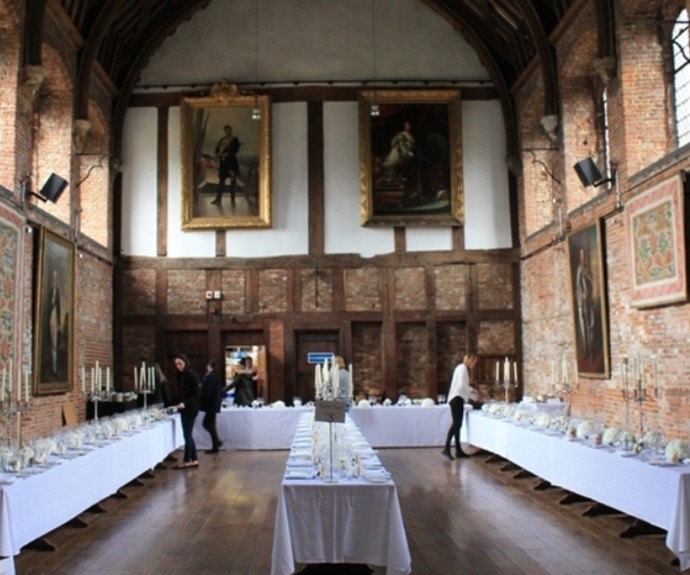 Day 2 Buckden Towers, Fotheringay Castle & Peterborough Cathedral
We follow the last years of Catherine of Aragon with a stop at Buckden Towers, a Bishop's Palace on the edge of the fens in Cambridgeshire. Catherine lived here before she was forcibly taken to Kimbolton Castle near Huntingdon and where she later died. Fotheringay Castle is where Mary Queen of Scots was executed and Cicily Neville is buried in the local church.
Then to Peterborough Cathedral where Catherine was buried along with Mary Queen of Scots who was later exhumed and re-interred at Westminster Abbey.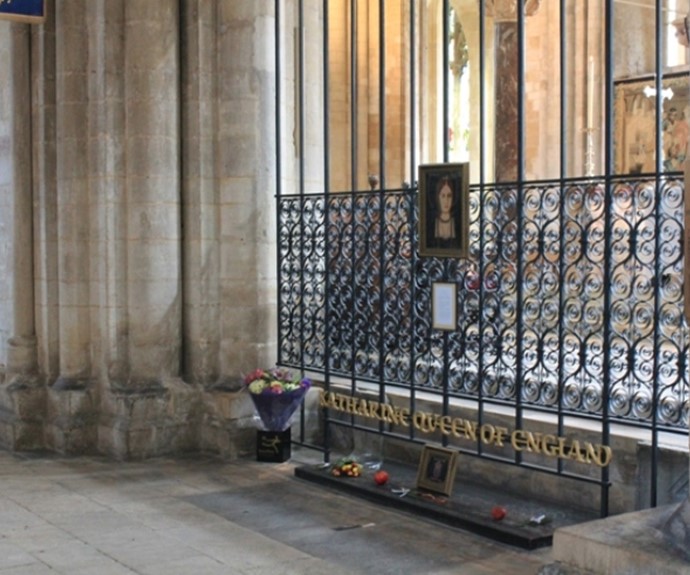 Day 3 Kenilworth castle and Richard III Centre
Richard III Centre in Leicester, the King under the car park. the bones of the last Plantagenet King were found in 2013 and re-interred in Leicester Cathedral. The visitors centre and burial place are one of the most evocative sites in the country.
At Kenilworth Castle you will gaze in wonder at the beautifully restored privy garden and marvel at Robert Dudley's passion that made him spend millions on this extravagant display of love during the glorious summer progress of 1575 with Elizabeth I.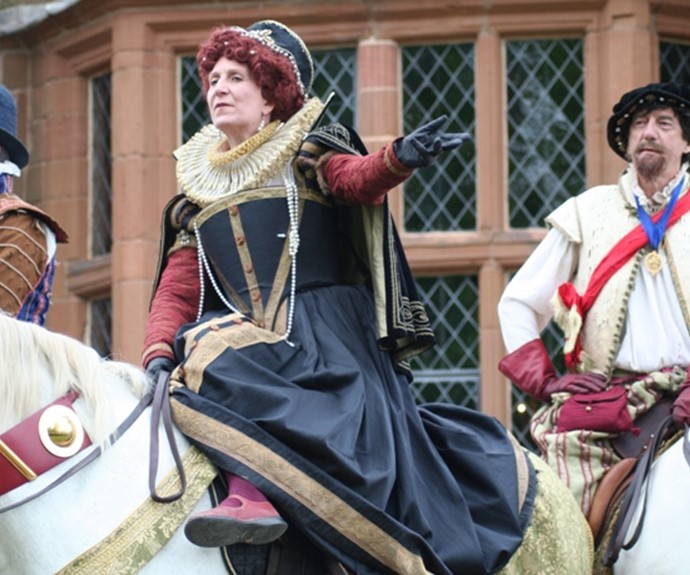 Day 4 Coughton Court and Sudeley Castle
We relive the story of religious persecution with a visit to Coughton Court, home of Bess Throckmorton. Recently discovered priest holes revealed artefacts hidden during that time, amongst them a bishop's Cope believed to have been worked upon by Catherine of Aragon. Bess was also Queen Elizabeth's favourite lady-in-waiting until she married Sir Walter Raleigh in secret.
Sudeley Castle in Gloucestershire, is a  grand manor house, home and burial place of Catherine Parr, Henry VIII's last wife. She is the only English Queen buried in private grounds.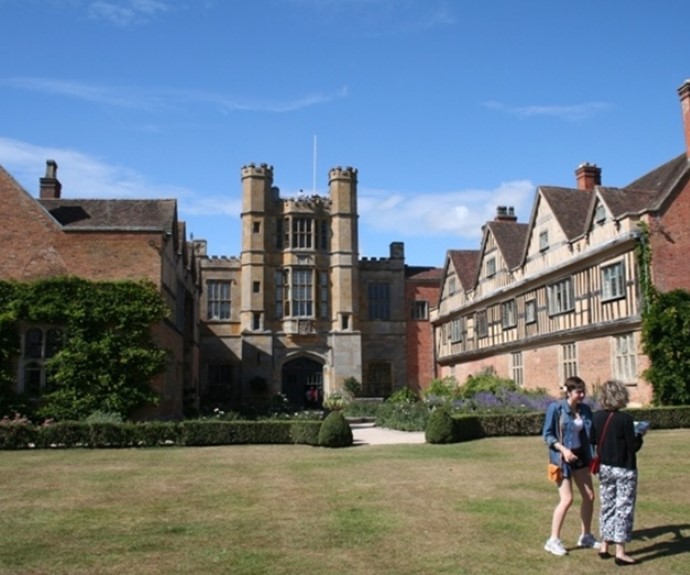 Day 5 The Vyne and Syon House
Travelling south to Hampshire we drive by Wolfe Hall before visiting The Vyne owned by one of Henry VIII's courtiers and Henry visited here with Catherine of Aragon.  It has the finest original oak panelled long gallery in the country.  Then we continue to Syon House, where Lady Jane Grey was proclaimed Queen in 1553 for just a fateful few days.
Day 6 Hampton Court Palace
Hampton Court Palace was taken from Cardinal Wolsey by Henry for Anne Boleyn. The Tudor building has been wonderfully conserved, a celebration of Henry's accession to the throne over 500 years ago. The wine fountain in the centre of the courtyard is an exact replica of that seen on the painting of the Field of the Cloth of Gold. Costumed actors perform vignettes throughout the day and we may be fortunate to be there when they fire up the huge kitchens and recreate the meals that would have been served during the Tudor period or be guests at one of Henry's wedding parties.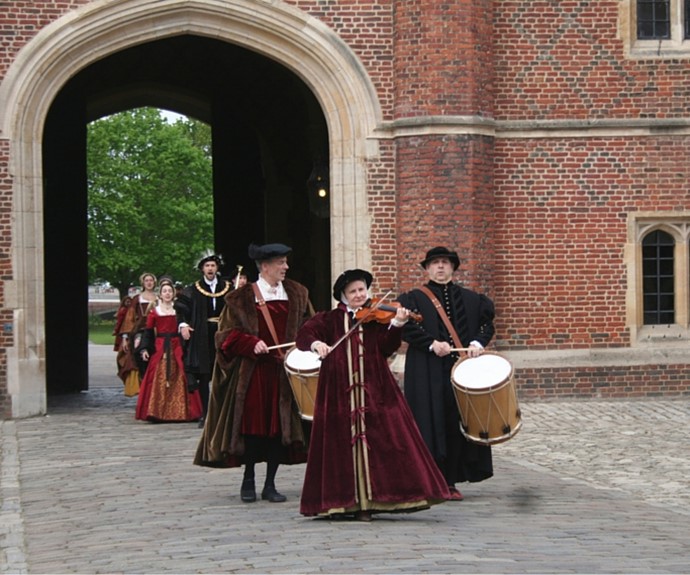 Day 7 Hever and Penshurst Place
Hever Castle in Kent, a moated manor house, this was the home of the Boleyn family. So  we enter the age  of  romance  and relive the love story of the age which led to divorce, excommunication and the threat of war.  Both of the Boleyn sisters were lovers of the King with one laying with him whilst married to another, and the other, Anne, becoming Queen.
Then to Penshurst Place which is one of the most important houses in the Tudor story, associated with Anne of Cleves, Elizabeth I, Lady Wroth acclaimed Tudor poet and literary guru of Tudor times, Mary Syndey.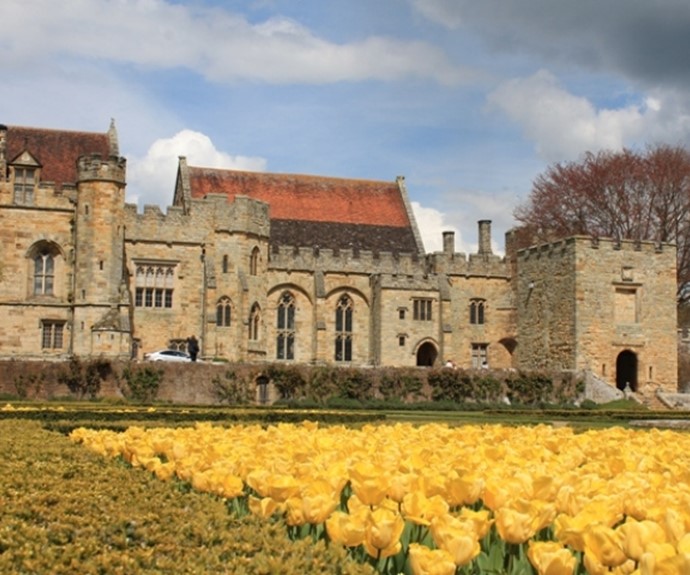 Day 8 Farewell
The previous evening we took a gentle walk around some of the Tudor Landmarks along the River Thames, reminding ourselves of how this great City came to life in the Tudor age.  After a leisurely breakfast we arrange transport back to a London mainline railway  station or London airport if agreed when booking. For those who have later journeys, we can arrange additional trips to sites in London if these have been agreed prior to arrival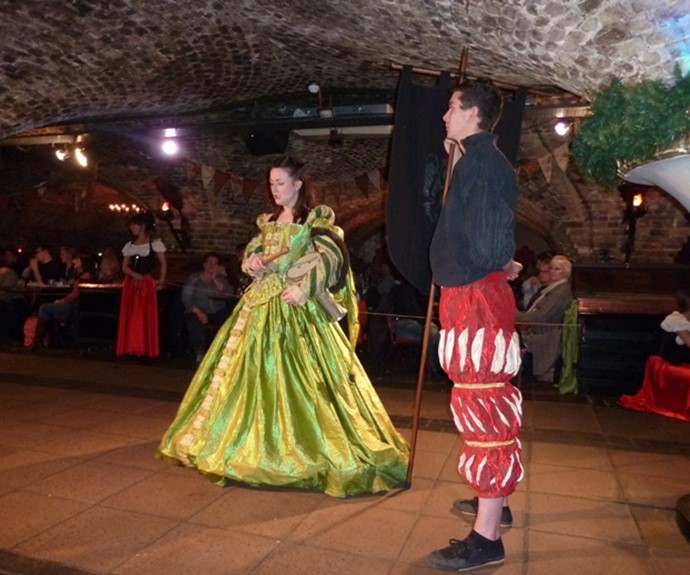 Tour Dates
6th - 14th April 2024
What's Included
What's Included
Hatfield House, Hampton Court Palace, Penshurst Place , Hever Castle, Syon House, Buckden Towers, Fotheringay Castle, Peterborough Cathedral, Richard III Centre, Kenilworth Castle, Coughton Court, Sudeley Castle, Grafton Regis.
All entry fees
Bed & breakfast accommodation
All tour transport
Personalised History Tours
We can cater for small family groups or individuals and provide a unique Royal Progress Tour to suit any requirements, or design an independent itinerary. Our speciality is the Tudor period but we can organise any tour or even days out of London that will satisfy everyone in the family. We've mixed Henry VIII and Jane Austen, Roman Britain and Harry Potter.  With Tudor History Tours you can sit back and enjoy and let us plan the details.
Find out more >